Qualified and Ready to Serve
M.L. Elrick loves Detroit and is eager to serve his neighbors in District 4 as their council member.
M.L. moved his family to East English Village 22 years ago, but he began working in the district in early 1980s, when he was just a teenager. As a longtime Detroiter, M.L. is passionate about getting involved and giving back to his community. 
Raised by a single mother, M.L. understands the challenges many families face. He values the role aunts, uncles, grandparents, pastors, coaches, teachers, mentors and neighbors play in nurturing and guiding our children.
M.L. is the East Outer Drive street representative for the East English Village Association and serves on the neighborhood association's board. He coached baseball and soccer at Balduck Park, softball at Messmer Park and hockey at East Side Hockey Ice Arena. He was a long-time member of the school commission at St. Clare of Montefalco Catholic School and is the auctioneer for the school's annual fundraising auction and other charities that serve families in need. M.L. has worked for more than a decade helping Detroit families get a high-quality, faith-based education. He also created a charity event that has raised more than $125,000 for Detroit kids.
M.L. believes in workers' rights and is a long-time union organizer, shop steward and negotiator.
He is an award winning-investigative reporter who has covered Detroit government and politics for the Detroit Free Press, Local 4/WDIV-TV and Fox 2 Detroit/WJBK-TV. His work was honored with a Pulitzer Prize and multiple Emmy awards.
The hallmark of M.L.'s 30-year reporting career is making sure people are treated with dignity and respect. His work exposed corrupt politicians who cheated taxpayers in Detroit and throughout Michigan, and his reporting uncovered workplace discrimination, police brutality, and officials who put self-service before public service. M.L. also has told inspiring stories of Detroiters finding innovative ways to make life better for their neighbors. He also has used his role as a storyteller and his media platform to raise the profile and help raise funds for non-profits like the East Side Youth Sports Foundation and other charities. M.L. is trained to listen to the needs of people and is always seeking ways to bring about positive change. Now, he wants to use his skills and experience to be your partner and watch dog in city hall.
He is focused on Opportunity, Safety and Accountability.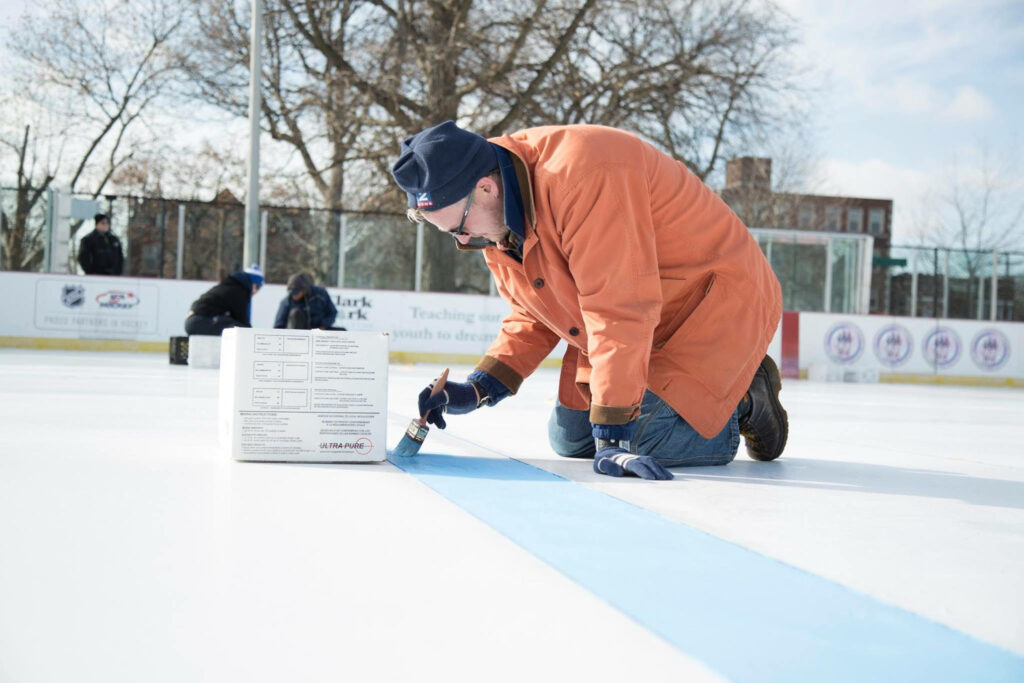 M.L. believes every Detroiter has a right to a good home and a good job. 
As your councilman, M.L. will fight to make sure entrepreneurs and small businesses in District 4 have the same opportunity to succeed as the billionaire developers building skyscrapers and stadiums downtown. He will fight to make sure Detroiters have the first crack at new jobs — especially on projects supported by taxpayers. He will work with unions and employers to create opportunities to develop the skills that lead to high-paying jobs through training programs, apprenticeships and partnerships. He will work with churches, neighborhood associations, community groups, local business and community and commercial development organizations to create cleaner and more vibrant neighborhoods and business districts where Detroiters can walk and shop and do business closer to home.
He will be a partner and advocate for residents and entrepreneurs trying to cut through the red tape at city hall.
As a father, coach, mentor and school commissioner, he knows the importance of positive adult role models. M.L. will work to help create and expand recreational opportunities for young people by partnering with programs that share his philosophy of teaching kids about life through sports, not that sports is life.
M.L. will seek opportunities and strategic partnerships to provide resources and assistance to our neighbors struggling with mental health issues. 
After 20 years of covering city, county and state government, M.L. has uncovered many opportunities to bring change and move the city forward because he sees the OPPORTUNITY.
There are opportunities in the neighborhoods. M.L. will focus on redevelopment and attracting businesses that will create jobs and reduce blight.
There are opportunities on the waterfront. M.L. wants to connect residents with our extensive and underdeveloped waterfront by working with city workers to transform it into recreational areas that will be the envy of the rest of Detroit.
There are opportunities to hire city residents. M.L. wants to help attract businesses who will hire people who live in the district.
There are opportunities to develop talent and acquire new skills. M.L. will focus on connecting residents with apprenticeships and job training partnerships offered by unions, trade schools and employers.
There are opportunities for youth to flourish and grow. M.L. will continue to volunteer and collaborate with community groups, nonprofits, and churches that provide recreational, educational and inspirational programs for our children.
There are opportunities to develop strategic partnerships. M.L. has an extensive network of sources and contacts he will use to bring people together to help get things done.
There are opportunities to inspire. M.L. will work with faith leaders to support and expand their important work stabilizing our neighborhoods and strengthening the faith of their flocks.
There are opportunities to expand equity. M.L. understands that different people have different needs to ensure that everyone gets a fair shot. He will work to provide people and businesses with the tools they need to succeed.
● There are opportunities to cut through the red tape. M.L. will have a liaison dedicated to helping residents and businesses navigate the city's bureaucracy so residents and business can concentrate their energies on getting their work done.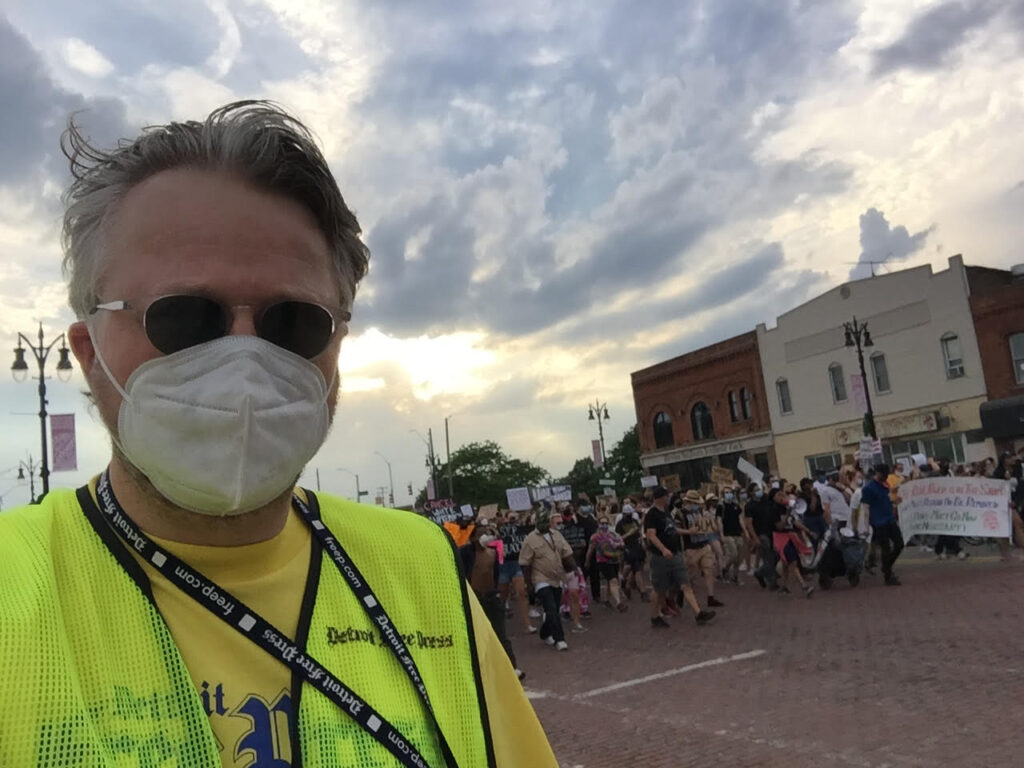 M.L. knows the importance of public safety, and the frustration of waiting for our overburdened police, fire and emergency medical workers to respond to calls for help. 
Like too many Detroiters, his car was stolen from his driveway shortly after he moved into his home in 1999. M.L. knows the frustration of going to bed hearing gunshots and waking up to learn a car or garage has been broken into, or a catalytic converter cut out from a car parked in the neighborhood. While he believes the vast majority of our first responders are dedicated public servants, he has been pushed around by police and exposed officers who believed their badge put them above the law. M.L. believes in justice and ensuring that Detroiters have the best possible police department. He will work to encourage and incentivize officers to increase their education, training and skills. And he will hold responsible any city employee who believes they are above the law.
For far too long, and at too great an expense to Detroit taxpayers, we have trained police for the rest of Michigan. M.L. believes graduates of the Detroit Police Academy should make a 5-year commitment to serve the city. If an officer leaves for another department before that commitment is fulfilled, the officer or the officer's new employer should pay for a portion of our cost to train that officer.
M.L. also wants police to be paid like teachers, whose pay is often based on the amount of training and education they have received. He will work to ensure that officers with more training and education move higher on the pay scale. He believes this will help attract officers who have earned associate, bachelor and even master's degrees to work in Detroit. DPD misses out on many of these highly-trained officers to the Michigan State Police and other agencies which offer higher starting salaries. M.L. also wants to encourage and reward officers already on the job by increasing their pay as they further their education and training.
M.L. believes police training should emphasize that police officers are peace officers, and that their role is that of a guardian rather than a warrior. He wants to provide police with more tools to deal with challenging situations, including creating positions for officers and civilian employees trained to de-escalate tense and dangerous situations such as domestic violence calls.
M.L. also wants to improve methods of identifying problem officers as well as city workers whose misconduct costs taxpayers millions of dollars in legal bills and judgments. He believes one of the best ways to improve service to Detroiters while saving us money we can spend on other priorities is to remove employees who abuse people and property or who fail to work in the best interest of the public. M.L. is a hard worker and expects everyone paid with your tax dollars to give Detroiters an honest day's work for an honest day's pay. 
M.L. will make protecting our families, homes, businesses, churches, parks and recreation areas a priority. He will work to improve PUBLIC SAFETY. 
Public Safety is a collaborative effort. M.L. will work with city officials, public safety workers, their unions and experts to improve the quality of the equipment and training for our first responders, as well as reduce response times.  
Public Safety is about people. M.L. will work to attract and retain the best police, firefighters and EMTs so that the people of Detroit receive the best quality care possible.
Public Safety is neighbors looking out for neighbors. M.L. will work to support and develop strong neighborhood organizations and block clubs, so Detroiters can build strength through unity. He will also work with city officials, public safety workers and their unions to identify and implement incentives that will encourage first responders to live in Detroit.
Public Safety is safe driving. M.L. has heard many complaints from residents that speeding is one of the biggest problems in our neighborhoods. He will work with city officials and police to identify ways to stop the dangerous and reckless driving on our residential streets and drag racing on our major thoroughfares. He will work to bring speed bumps and four-way stops to neighborhoods that request them, as well as encourage police to increase the number of traffic enforcement units patrolling our streets.
Public Safety is about identifying and developing talent. M.L. will encourage and offer to work with Detroit Public Schools officials to develop a public service academy for high school students interested in serving the public as police, fire or emergency medical workers after graduation.
● Public Safety is about listening. There is no one-size-fits-all solution to the concerns of residents. While one neighborhood may be plagued by speeding, another may be fighting flooding, while another may need better street lights or blighted property removed. M.L. will listen to residents and work to address their concerns. He will be a persuasive and persistent advocate for them with city agencies responsible for maintaining the infrastructure and quality of life in Detroit.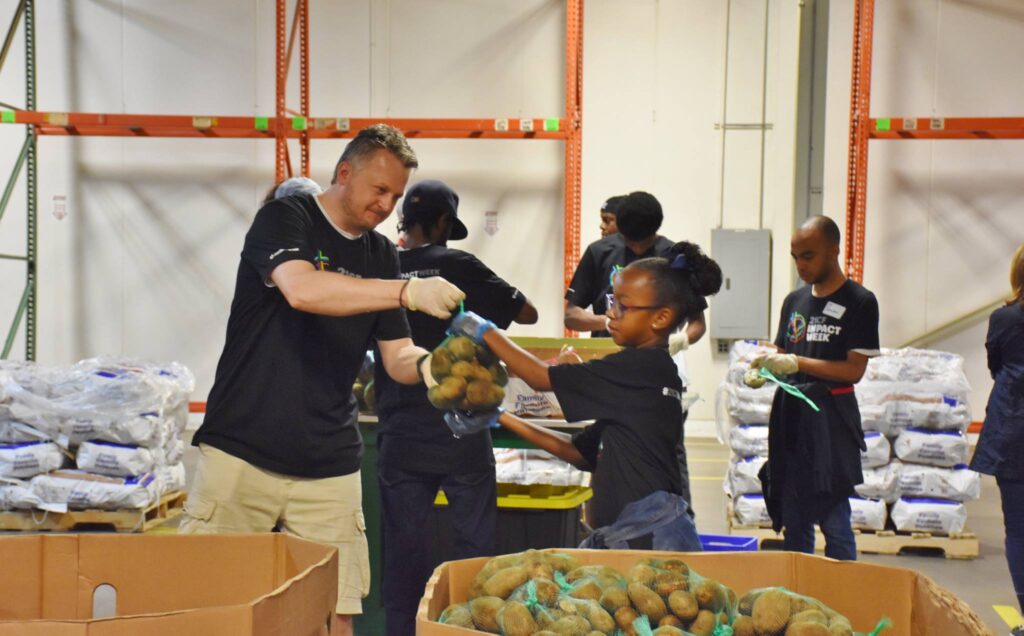 As a reporter at Fox 2 and the Detroit Free Press, M.L. Elrick has devoted his career to good government.
He has been a watchdog for the people of Detroit, exposing waste, fraud and dysfunction when others were silent. M.L.'s reporting also has exposed corruption in Macomb County and Lansing, including investigations into a state Supreme Court justice who rarely went to the office and retiring state senators who continued to lavish campaign cash on themselves.
Too often, M.L. learned about dirty deals after they were done. Now he's asking Detroiters for a chance to call out corruption and incompetence before it's too late.
He wants to be a model for the kind of elected official who puts public service before self service. M.L. will fight for open government, better communication, transparency and he will accept no less from city workers and officials because Detroiters deserve nothing less than the best.
Among the reforms M.L. supports are requiring public officials to file financial disclosure forms and conflict of interest forms so Detroiters know where they get their dough and to rebuild public trust in government.
M.L. will be accessible to residents and won't duck the tough questions.
He and his team are guided by the principles of being accountable to the people and acting ethically. M.L. will bring honest change to city hall. He and his team believe in Ghandi's philosophy of "being the change you want to see."
M.L. has always believed actions speak louder than words. He will lead by example and will be a dynamic advocate for progress, transparency and following best government practices. He will accept nothing less, because Detroiters deserve the best.  He believes strongly in and is committed to ACCOUNTABLITY!
Accountability is the cornerstone of good government. City officials and employees must be held to the highest standards. Public service is a privilege and public servants must be held accountable for their decisions and actions. M.L. will create the kind of transparent district office that he expected other elected leaders to offer when he was a reporter.
Accountability means claw-backs for derelict developers. When developers get deals from the city, but fail to live up to their obligation, ML will hold them accountable by calling for "claw-backs" of benefits the city may have provided or by demanding developers implement other measures like improvements to nearby neighborhoods and parks, providing internships for our youth or other endeavors that will make up for the developers' failure to fulfill their end of any bargain.
Accountability means residents should be in the know. When Detroiters have questions or concerns, M.L. will be available to answer and address any and all of them. He plans to hold regular office hours for district residents to meet with him to ask questions and discuss their issues and concerns.
Accountability means delivering. M.L.'s goal is to under-promise and over-deliver. While other politicians promise the moon, M.L. will set reasonable goals that residents can expect him to meet. He will deliberative and realistic before committing to a program or initiative. M.L. wants to restore trust in government by being honest with Detroiters about what is realistic. He will not make promises he cannot keep. M.L.'s word is his bond.